When was the last time you had to think hard about making a decision? Often our everyday decisions are easy, and the consequences aren't likely to be life or death. At other times, decisions can be very difficult and the decision that you make can have life altering...
read more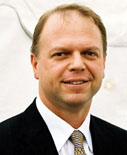 Dr. Brien Barnewolt
Chief of Emergency Medicine
Tufts Medical Center
Dr. Barnewolt has served on several Emergency Medical Services Advisory Committees and is currently on the Board of the Massachusetts College of Emergency Physicians. He is a frequent lecturer on emergency room preparations and disaster preparedness.
In the past, Dr. Barnewolt has acted as advisor for Rich Wilson's past sailing voyages. Dr. Barnewolt and Tufts-NEMC's Emergency Department provided backup medical coverage for four of Rich's voyages: 2001, doublehanded with Bill Biewenga, New York-to-Melbourne aboard Great American II; 2003, doublehanded with Rich du Moulin, Hong Kong to New York; 2004, solo, The Transat (Plymouth, England to Boston, USA); 2008-9, Vendee Globe, solo, non-stop, around-the-world.
According to Dr. Barnewolt, "The Emergency Department will provide medical support through internet and satellite phone communications." He added, "In the middle of the ocean, Rich will need to care for himself should a medical emergency develop. We will advise him as he goes. We have already spent considerable time instructing him on wound management, splinting techniques and review of pertinent procedures, medicines and materials they might need to utilize during their voyage. With his onboard satellite communications technology, we can speak directly to him anywhere in the world and offer advice on what we see and hear."