The end of any great adventure brings a variety of feelings. First there is a sense of relief that comes from an end to the dangers and deprivations... read more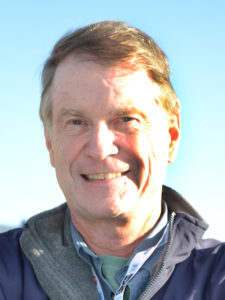 Scott Hamilton
Scott Hamilton is a specialist in extreme environment research expeditions. He serves as the President of Dooley Intermed International, an organization helping people in developing areas of the world.
—
"I knew in 4th grade that I wanted to be an explorer. Why? Because they lead such interesting lives, travel to exotic locations and get to meet some of the most remarkable individuals on Earth, people like Rich Wilson. They venture into unknown areas and make new and exciting discoveries. To me, scientific research is the most interesting of all because it helps unravel the mysteries of our planet and beyond.
"How does a 4th grade student get started? I began by reading books about exploration. The first book I read was Kon Tiki, by Thor Heyerdahl. Reading enables you to gain a lot of knowledge by learning from other peoples' experiences. I also disassembled mechanical toys, tinkered with old radios and, later, learned how to repair small engines and cars. As soon as I was old enough I joined the Boy Scouts, and acquired outdoor skills I still use now. In addition to regular school classes, I took shop and electronics classes. I learned how to sail and took a first aid course during the summer. After graduating from college I joined The Explorers Club (they now have student memberships) and began to attend seminars and interact with explorers. Eventually I was invited to join expeditions as a junior team member. After gaining a few years of experience I began to organize and lead my own expeditions.
"Over the years I participated in Arctic glaciological studies, medical projects, mountaineering in the Andes, Arctic and Himalayas, even an attempt to traverse the North Pole in a biplane. Our teams worked with NASA on Mt. Everest testing new technologies in "extreme" environments, and helped develop predictive models for altitude sickness on Mt. Kilimanjaro. Other projects include tracking the migrating humpback whales and developing new technologies to see in the deep ocean. Now we are working with NASA researching eye problems astronauts experience when they are in space for long periods of time.
"Explorers strive to be innovators and problem solvers. But to succeed you need a "tool kit" of skills and knowledge. The more you learn, and the more skills you acquire, the more valuable you become to a team. The future Commander of the Mission to Mars is probably a student in elementary or middle school right now. Could it be you?"